DJ Bike to Barre
This class is taught by: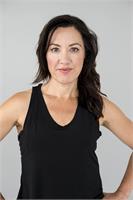 Elise found her first spinning class back in the day when pay-phones were still plentiful in Manhattan and you always had to have cash for a cab. After her first class, she was hooked on that "runner's high," and the calorie burn these classes offered. Years of classes and a baby later she was inspired to become an instructor herself. Elise has been teaching spinning/cycle classes for the last 10 years here in NC and in NYC which has given her great exposure and experience in the industry. A lover of Barre, Yoga and Pilates, lead her to be Barre instructor and has been teaching for the last three years. Music is supreme to how Elise creates her cycle classes, taking her clients on a journey where you connect the beat with your RIDE. Elise is RIDE CYCLE STUDIO's creator and owner.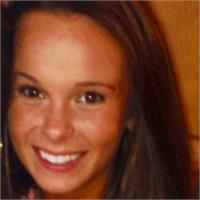 Hannah is a Campus Minister with Cru at UNC Chapel Hill whose "happy place" is clipping in on a bike! Growing up as a competitive dancer and cheerleader, Hannah's love of music and fitness runs deep. Upon entering college at UNC Chapel Hill she began experimenting with new forms of exercise, becoming passionate about running and pushing herself at the gym. She took her first cycling class at RIDE in 2014 and was instantly sold on the combination of high intensity cardio and opportunity for fun and inventive choreography. Hannah's classes focus on enjoying exploring your body's capability and pushing your mental limits. She is excited for you to come sweat with her!
The cycle-barre combo class, DJ Bike to Barre, will get your heart pumping to burn fat and gain endurance. This is our original Bike to Barre class with the spin, of the turn tables that is! DJ Elbruque will be spinning on the 1s and 2s as you ride with your instructor! You will start with a cardio intense 35 minute RIDE, then you'll slide off the saddle and head to the barre room for strengthening and lengthening, defining muscle with every class. Prepare to sweat, we will be maximizing our time on the bike and in the barre room!
Upcoming classes:
Sign Up

Fri

Jul 28 9:30 am - 10:45 am

with

Elise

Bruce




Sign Up

Fri

Aug 04 9:30 am - 10:45 am

with

Elise

Bruce




Fri

Aug 11 9:30 am - 10:45 am

with

Hannah

Rapp




Fri

Aug 18 9:30 am - 10:45 am

with

Elise

Bruce




Fri

Aug 25 9:30 am - 10:45 am

with

Elise

Bruce




Fri

Sep 01 9:30 am - 10:45 am

with

Elise

Bruce




Fri

Sep 08 9:30 am - 10:45 am

with

Elise

Bruce




Fri

Sep 15 9:30 am - 10:45 am

with

Elise

Bruce




Fri

Sep 22 9:30 am - 10:45 am

with

Elise

Bruce




Fri

Sep 29 9:30 am - 10:45 am

with

Elise

Bruce




Fri

Oct 06 9:30 am - 10:45 am

with

Elise

Bruce




Fri

Oct 13 9:30 am - 10:45 am

with

Elise

Bruce




Fri

Oct 20 9:30 am - 10:45 am

with

Elise

Bruce




Fri

Oct 27 9:30 am - 10:45 am

with

Elise

Bruce




Fri

Nov 03 9:30 am - 10:45 am

with

Elise

Bruce




Fri

Nov 10 9:30 am - 10:45 am

with

Elise

Bruce




Fri

Nov 17 9:30 am - 10:45 am

with

Elise

Bruce




Fri

Nov 24 9:30 am - 10:45 am

with

Elise

Bruce