Barre Amped
This class is taught by: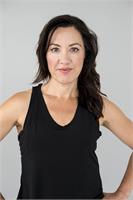 Elise found her first spinning class back in the day when pay-phones were still plentiful in Manhattan and you always had to have cash for a cab. After her first class, she was hooked on that "runner's high," and the calorie burn these classes offered. Years of classes and a baby later she was inspired to become an instructor herself. Elise has been teaching spinning/cycle classes for the last 10 years here in NC and in NYC which has given her great exposure and experience in the industry. A lover of Barre, Yoga and Pilates, lead her to be Barre instructor and has been teaching for the last three years. Music is supreme to how Elise creates her cycle classes, taking her clients on a journey where you connect the beat with your RIDE. Elise is RIDE CYCLE STUDIO's creator and owner.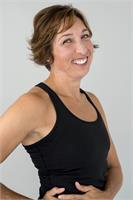 Dawn's passion for athletics began at an early age as a competitive gymnast. Her enthusiasm for gymnastics drew her to springboard diving in high school where she earned a national champion title and was 8 time All-American diver at the United States Air Force Academy.
During her career as an air force officer and pilot, she continued her active lifestyle of running, mountain biking, spinning, and snowboarding. Always looking for a new challenge, Dawn discovered Barre, and was immediately hooked! Dawn loves the intensity and variety of Barre and Spin, and she is excited to share her passion for seeking new challenges with others.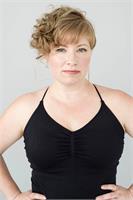 My love for Barre stems from my years of dance in NYC where I danced professionally with Frank Hatchett, Savion Glover, the Fly Girls of In Living Color. My passion for dance began when I was three years old and has never faded. I have been trained in ballet, tap, jazz, hip-hop and theatre and have choreographed and danced for music groups such as Heavy D and The Boyz. My career has been reignited over the past couple of years where I have been teaching Barre classes, along with Indoor Cycling and Personal Training. When I'm not teaching fitness classes, I'm working one on one with my personal training clients on getting fit, healthy and balanced at MY STUDIO in Chapel Hill which I own and operate.
I also hold a degree in Interior Design and have worked independently for 10 years. My philosophy is "commit, let loose and enjoy the music. Everything else will fall in place and you will discover your inner ballerina."
Carolyn J. Levy
MY STUDIO
Personalized training for every person
Certified Personal Trainer, Barre, Spin and TRX instructor
646-431-3464
This amped up barre class continues to build during the entire hour. Experience muscle sculpting, posture tuning and hi-fi movements and combos that will get your metabolism revved up without having to lace up your trainers and hit the pavement! Progression of movements with attention to posture and breath helps keep you tuned in and working at your level with options to add on and back off where your body needs it. Stretches incorporated where needed but generally reserved for the end of a section or closing of class. Clients are always encouraged to take breaks and stretches where they need them.
Upcoming classes:
Mon

Oct 16 5:45 pm - 6:45 pm

with

Elise

Bruce




Sign Up

Tue

Oct 17 8:30 am - 9:30 am

with

Elise

Bruce




Sign Up

Sun

Oct 22 9:45 am - 10:45 am

with

Dawn

Shohfi




Sign Up

Mon

Oct 23 5:45 pm - 6:45 pm

with

Elise

Bruce




Sign Up

Tue

Oct 24 8:30 am - 9:30 am

with

Elise

Bruce




Sign Up

Sun

Oct 29 9:45 am - 10:45 am

with

Carolyn

Levy




Sign Up

Mon

Oct 30 5:45 pm - 6:45 pm

with

Elise

Bruce




Tue

Oct 31 8:30 am - 9:30 am

with

Elise

Bruce




Sun

Nov 05 9:45 am - 10:45 am

with

Dawn

Shohfi




Mon

Nov 06 5:45 pm - 6:45 pm

with

Elise

Bruce




Tue

Nov 07 8:30 am - 9:30 am

with

Elise

Bruce




Sun

Nov 12 9:45 am - 10:45 am

with

Dawn

Shohfi




Mon

Nov 13 5:45 pm - 6:45 pm

with

Elise

Bruce




Tue

Nov 14 8:30 am - 9:30 am

with

Elise

Bruce




Sun

Nov 19 9:45 am - 10:45 am

with

Dawn

Shohfi




Mon

Nov 20 5:45 pm - 6:45 pm

with

Elise

Bruce




Tue

Nov 21 8:30 am - 9:30 am

with

Elise

Bruce




Sun

Nov 26 9:45 am - 10:45 am

with

Dawn

Shohfi




Mon

Nov 27 5:45 pm - 6:45 pm

with

Elise

Bruce




Tue

Nov 28 8:30 am - 9:30 am

with

Elise

Bruce