Barre Amped
This class is taught by: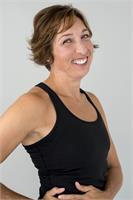 Dawn's passion for athletics began at an early age as a competitive gymnast. Her enthusiasm for gymnastics drew her to springboard diving in high school where she earned a national champion title and was 8 time All-American diver at the United States Air Force Academy.
During her career as an air force officer and pilot, she continued her active lifestyle of running, mountain biking, spinning, and snowboarding. Always looking for a new challenge, Dawn discovered Barre, and was immediately hooked! Dawn loves the intensity and variety of Barre and Spin, and she is excited to share her passion for seeking new challenges with others.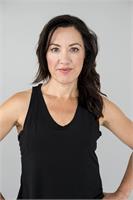 Elise found her first spinning class back in the day when pay-phones were still plentiful in Manhattan and you always had to have cash for a cab. After her first class, she was hooked on that "runner's high," and the calorie burn these classes offered. Years of classes and a baby later she was inspired to become an instructor herself. Elise has been teaching spinning/cycle classes for the last 10 years here in NC and in NYC which has given her great exposure and experience in the industry. A lover of Barre, Yoga and Pilates, lead her to be Barre instructor and has been teaching for the last three years. Music is supreme to how Elise creates her cycle classes, taking her clients on a journey where you connect the beat with your RIDE. Elise is RIDE CYCLE STUDIO's creator and owner.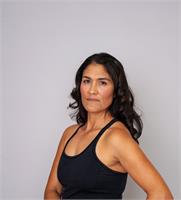 After years dedicated to playing competitive sports, coaching collegiate softball and putting my body through mass amounts of high performance training. I discovered Bar Method in 2012 when I was getting into wedding shape. I hoped it would be the perfect compliment to daily running and bootcamp training. I quickly fell in love with how each class challenged my strength, flexibility, balance and stamina in a way that no one workout alone ever had before. I was HOOKED!
It wasn't long before I became certified to teach and spent the next 3+ years sharing my love for this barre-based workout with as many clients and friends as possible. I can't say enough positives about the transformations I have seen first hand...inches lost, pounds shed, body types transformed to longer leaner versions. However, the true benefits go beyond the physical as the workout itself is uplifting and empowering, which is why I am so excited to be joining the Ride Cycle Studio staff here in Durham. I look forward to taking along side you or teaching you in class very soon!
This amped up barre class continues to build during the entire hour. Experience muscle sculpting, posture tuning and hi-fi movements and combos that will get your metabolism revved up without having to lace up your trainers and hit the pavement! Progression of movements with attention to posture and breath helps keep you tuned in and working at your level with options to add on and back off where your body needs it. Stretches incorporated where needed but generally reserved for the end of a section or closing of class. Clients are always encouraged to take breaks and stretches where they need them.
Upcoming classes:
Sign Up

Sun

Dec 17 9:45 am - 10:45 am

with

Dawn

Shohfi




Sign Up

Mon

Dec 18 5:45 pm - 6:45 pm

with

Elise

Bruce




Sign Up

Sun

Dec 24 9:45 am - 10:45 am

with

Trina

Spiniello




Sun

Dec 31 9:45 am - 10:45 am

with

Dawn

Shohfi




Sun

Jan 07 9:45 am - 10:45 am

with

Dawn

Shohfi




Mon

Jan 08 5:45 pm - 6:45 pm

with

Elise

Bruce




Sun

Jan 14 9:45 am - 10:45 am

with

Dawn

Shohfi




Mon

Jan 15 5:45 pm - 6:45 pm

with

Elise

Bruce




Sun

Jan 21 9:45 am - 10:45 am

with

Dawn

Shohfi




Mon

Jan 22 5:45 pm - 6:45 pm

with

Elise

Bruce




Sun

Jan 28 9:45 am - 10:45 am

with

Dawn

Shohfi




Mon

Jan 29 5:45 pm - 6:45 pm

with

Elise

Bruce




Sun

Feb 04 9:45 am - 10:45 am

with

Dawn

Shohfi




Mon

Feb 05 5:45 pm - 6:45 pm

with

Elise

Bruce




Sun

Feb 11 9:45 am - 10:45 am

with

Dawn

Shohfi




Mon

Feb 12 5:45 pm - 6:45 pm

with

Elise

Bruce




Sun

Feb 18 9:45 am - 10:45 am

with

Dawn

Shohfi




Mon

Feb 19 5:45 pm - 6:45 pm

with

Elise

Bruce