Core Fusion
This class is taught by: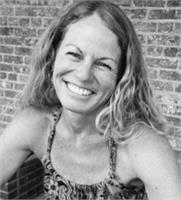 Tammy's has been in the area the last year and a half originally from the Washington, DC area, Tammy Kenney, RYT200, has been practicing yoga for many years. She found herself drawn to her mat to combat external demands of living in a hectic area and emotional challenges of a daughter's health issues and other special needs. Physically, she loved a challenging class, but found what she most needed most was what she fought - letting go.
Prior to yoga certification, Tammy taught mind/body classes in fitness studios for several years. Feeling a missing piece in her practice and wanting to deepen her knowledge and understanding, she completed yoga teacher training through East Meets West yoga center in Vienna, VA. It was through training that she began to fully realize the healing and therapeutic nature of yoga, influenced greatly by workshops and writings of Max Strom, Doug Keller, Rod Stryker and Nischala Joy Devi and her teachers, Ladan Judge and Dawn Curtis. She completed Johnny Gillespie's Balanced Athlete training in 2015 which focuses on injury prevention and managing limitations in movement. Her approach to not only her practice, but her life, began to be met with more ease, positivity and joy. It was then that old repetitive-use injuries from a youth in gymnastics and competitive powerlifting and daily life in general began to repair.
Tammy teaches a challenging class, but enjoys offering modifications and meeting students where they are. She offers clear guidance and alignment cues so that postures are safe and accessible to everyone, but she enjoys giving students space and time to just be. Tammy teaches with an open, light-hearted nature. She encourages students to explore their own individual physical, spiritual and emotional needs- whatever they may be in that moment.
This dynamic Vinyasa power flow class carefully intertwines yoga with a full body sculpting class. Light hand weights, as well as your own body weight are used to help tone, strengthen and sculpt your body, all the while focusing on body awareness and moving with breath. Quiet your mind, strengthen your body and energize your spirit in this unique, fun, and challenging class. All levels are welcome.
Upcoming classes:
Wed

Dec 13 12:10 pm - 1:00 pm

with

Tammy

Kenney




Sign Up

Wed

Dec 20 12:10 pm - 1:00 pm

with

Tammy

Kenney




Sign Up

Wed

Dec 27 12:10 pm - 1:00 pm

with

Tammy

Kenney




Wed

Jan 03 12:10 pm - 1:00 pm

with

Tammy

Kenney




Wed

Jan 10 12:10 pm - 1:00 pm

with

Tammy

Kenney




Wed

Jan 17 12:10 pm - 1:00 pm

with

Tammy

Kenney




Wed

Jan 24 12:10 pm - 1:00 pm

with

Tammy

Kenney