AAA (Arms, Abs + Ass)
This class is taught by: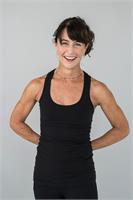 Alicia has enjoyed cycling and barre classes for many years. As a special education/preschool teacher and later mother of two, she used spinning to keep up her energy and strength. In 2006, while rehabilitating from a serious back injury, Alicia discovered Bar Method in, her then local, San Francisco. The exercises were easily modified with help from her instructors allowing her to heal and build her core strength. Barre ultimately played a significant role in her recovery and on going back health.
Since then she hasn't looked back. Barre classes have become the core of her exercise regimen to compliment her cycling classes. Alicia is stronger than ever and continues to see her body change for the better benefiting from the physical and emotional well-being exercise gives her. Alicia is excited to have joined Ride Cycle Studio where cycle and barre classes are joined in one place. "Yippee!" "They are a great combination for both building and maintaining ones fitness. I'm thrilled to be a part of Ride Cycle Studio, join me for a class to burn those muscles and create a longer leaner fit body."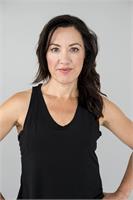 Elise found her first spinning class back in the day when pay-phones were still plentiful in Manhattan and you always had to have cash for a cab. After her first class, she was hooked on that "runner's high," and the calorie burn these classes offered. Years of classes and a baby later she was inspired to become an instructor herself. Elise has been teaching spinning/cycle classes for the last 10 years here in NC and in NYC which has given her great exposure and experience in the industry. A lover of Barre, Yoga and Pilates, lead her to be Barre instructor and has been teaching for the last three years. Music is supreme to how Elise creates her cycle classes, taking her clients on a journey where you connect the beat with your RIDE. Elise is RIDE CYCLE STUDIO's creator and owner.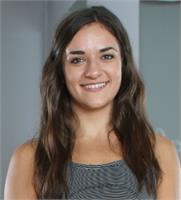 Maggie is a UNC Chapel Hill graduate with a passion for fitness and health. She attended her first RIDE class in February of 2014 and has been riding ever since. Her background in dance has turned into a love for barre and yoga classes. Maggie keeps her ear to the ground of the music community and will keep class hot with new beats and old school jams. She will challenge and inspire you to make every RIDE worth the time out of your busy schedule. She is thankful to have found a home at RIDE Cycle Studio and hopes to see you in the saddle!
This 50 minute class offers movement with various equipment and use of your body weight. Focus on the your gluteal muscles, continuous core connection and working your arms to increase overall strength and burn more fat while resting. Movements from different disciplines are incorporated to engage targeted muscle groups with higher reps.
Upcoming classes:
Sign Up

Thu

Dec 14 12:10 pm - 1:00 pm

with

Alicia

Linstead




Sign Up

Sun

Dec 17 8:30 am - 9:20 am

with

Alicia

Linstead




Sign Up

Thu

Dec 21 12:10 pm - 1:00 pm

with

Alicia

Linstead




Sign Up

Sun

Dec 24 8:30 am - 9:20 am

with

Elise

Bruce




Thu

Jan 04 12:10 pm - 1:00 pm

with

Alicia

Linstead




Sun

Jan 07 8:30 am - 9:20 am

with

Maggie

Zebrine




Thu

Jan 11 12:10 pm - 1:00 pm

with

Alicia

Linstead




Sun

Jan 14 8:30 am - 9:20 am

with

Elise

Bruce




Thu

Jan 18 12:10 pm - 1:00 pm

with

Alicia

Linstead




Sun

Jan 21 8:30 am - 9:20 am

with

Maggie

Zebrine




Thu

Jan 25 12:10 pm - 1:00 pm

with

Alicia

Linstead




Sun

Jan 28 8:30 am - 9:20 am

with

Maggie

Zebrine




Thu

Feb 01 12:10 pm - 1:00 pm

with

Alicia

Linstead




Sun

Feb 04 8:30 am - 9:20 am

with

Elise

Bruce




Thu

Feb 08 12:10 pm - 1:00 pm

with

Alicia

Linstead




Sun

Feb 11 8:30 am - 9:20 am

with

Maggie

Zebrine




Thu

Feb 15 12:10 pm - 1:00 pm

with

Alicia

Linstead




Sun

Feb 18 8:30 am - 9:20 am

with

Maggie

Zebrine