#Tabata/HIIT RIDE
This class is taught by: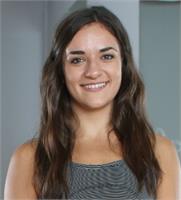 Maggie is a UNC Chapel Hill graduate with a passion for fitness and health. She attended her first RIDE class in February of 2014 and has been riding ever since. Her background in dance has turned into a love for barre and yoga classes. Maggie keeps her ear to the ground of the music community and will keep class hot with new beats and old school jams. She will challenge and inspire you to make every RIDE worth the time out of your busy schedule. She is thankful to have found a home at RIDE Cycle Studio and hopes to see you in the saddle!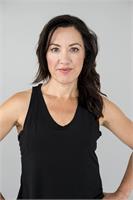 Elise found her first spinning class back in the day when pay-phones were still plentiful in Manhattan and you always had to have cash for a cab. After her first class, she was hooked on that "runner's high," and the calorie burn these classes offered. Years of classes and a baby later she was inspired to become an instructor herself. Elise has been teaching spinning/cycle classes for the last 10 years here in NC and in NYC which has given her great exposure and experience in the industry. A lover of Barre, Yoga and Pilates, lead her to be Barre instructor and has been teaching for the last three years. Music is supreme to how Elise creates her cycle classes, taking her clients on a journey where you connect the beat with your RIDE. Elise is RIDE CYCLE STUDIO's creator and owner.
High interval training with reps for 20 seconds with a quick 10 second recovery. The # doesn't stand for hashtag, but rather pounds! That's right, we are going to add weights to this class to get a whole body work out. This is not for beginners, but you can ride a slower pace during drills. Tabata's are one of the fastest ways to improve fitness levels and torch calories!
Upcoming classes:
Sign Up

Thu

Dec 14 8:30 am - 9:20 am

with

Maggie

Zebrine




Sign Up

Thu

Dec 21 8:30 am - 9:20 am

with

Maggie

Zebrine




Thu

Dec 28 8:30 am - 9:20 am

with

Elise

Bruce




Thu

Jan 04 8:30 am - 9:20 am

with

Maggie

Zebrine




Thu

Jan 11 8:30 am - 9:20 am

with

Maggie

Zebrine




Thu

Jan 18 8:30 am - 9:20 am

with

Maggie

Zebrine




Thu

Jan 25 8:30 am - 9:20 am

with

Maggie

Zebrine




Thu

Feb 01 8:30 am - 9:20 am

with

Maggie

Zebrine




Thu

Feb 08 8:30 am - 9:20 am

with

Maggie

Zebrine




Thu

Feb 15 8:30 am - 9:20 am

with

Maggie

Zebrine




Thu

Feb 22 8:30 am - 9:20 am

with

Maggie

Zebrine




Thu

Mar 01 8:30 am - 9:20 am

with

Maggie

Zebrine




Thu

Mar 08 8:30 am - 9:20 am

with

Maggie

Zebrine




Thu

Mar 15 8:30 am - 9:20 am

with

Maggie

Zebrine




Thu

Mar 22 8:30 am - 9:20 am

with

Maggie

Zebrine




Thu

Mar 29 8:30 am - 9:20 am

with

Maggie

Zebrine




Thu

Apr 05 8:30 am - 9:20 am

with

Maggie

Zebrine




Thu

Apr 12 8:30 am - 9:20 am

with

Maggie

Zebrine