Barre Sculpt Express
This class is taught by: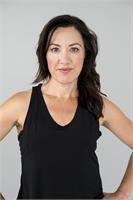 Elise found her first spinning class back in the day when pay-phones were still plentiful in Manhattan and you always had to have cash for a cab. After her first class, she was hooked on that "runner's high," and the calorie burn these classes offered. Years of classes and a baby later she was inspired to become an instructor herself. Elise has been teaching spinning/cycle classes for the last 10 years here in NC and in NYC which has given her great exposure and experience in the industry. A lover of Barre, Yoga and Pilates, lead her to be Barre instructor and has been teaching for the last three years. Music is supreme to how Elise creates her cycle classes, taking her clients on a journey where you connect the beat with your RIDE. Elise is RIDE CYCLE STUDIO's creator and owner.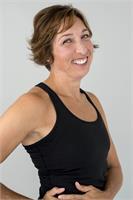 Dawn's passion for athletics began at an early age as a competitive gymnast. Her enthusiasm for gymnastics drew her to springboard diving in high school where she earned a national champion title and was 8 time All-American diver at the United States Air Force Academy.
During her career as an air force officer and pilot, she continued her active lifestyle of running, mountain biking, spinning, and snowboarding. Always looking for a new challenge, Dawn discovered Barre, and was immediately hooked! Dawn loves the intensity and variety of Barre and Spin, and she is excited to share her passion for seeking new challenges with others.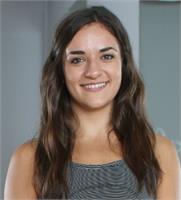 Maggie is a UNC Chapel Hill graduate with a passion for fitness and health. She attended her first RIDE class in February of 2014 and has been riding ever since. Her background in dance has turned into a love for barre and yoga classes. Maggie keeps her ear to the ground of the music community and will keep class hot with new beats and old school jams. She will challenge and inspire you to make every RIDE worth the time out of your busy schedule. She is thankful to have found a home at RIDE Cycle Studio and hopes to see you in the saddle!
Jam packed barre class to work you head to toe so you can squeeze in more muscle in less time. You will double up on muscle groups to maximum burn time. This class is fast paced with stretches generally reserved to the end of class.
Upcoming classes:
Sign Up

Tue

Nov 21 12:10 pm - 1:00 pm

with

Elise

Bruce




Sign Up

Wed

Nov 22 6:00 am - 6:50 am

with

Dawn

Shohfi




Sign Up

Fri

Nov 24 8:30 am - 9:20 am

with

Elise

Bruce




Sign Up

Tue

Nov 28 12:10 pm - 1:00 pm

with

Elise

Bruce




Sign Up

Wed

Nov 29 6:00 am - 6:50 am

with

Dawn

Shohfi




Sign Up

Thu

Nov 30 7:00 am - 7:50 am

with

Maggie

Zebrine




Sign Up

Fri

Dec 01 8:30 am - 9:20 am

with

Maggie

Zebrine




Tue

Dec 05 12:10 pm - 1:00 pm

with

Elise

Bruce




Wed

Dec 06 6:00 am - 6:50 am

with

Dawn

Shohfi




Thu

Dec 07 7:00 am - 7:50 am

with

Maggie

Zebrine




Fri

Dec 08 8:30 am - 9:20 am

with

Maggie

Zebrine




Tue

Dec 12 12:10 pm - 1:00 pm

with

Elise

Bruce