Barre Sculpt Express
This class is taught by: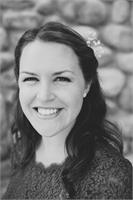 After devoting much of her time to kung fu from ages five to eighteen, Erin was a bored gym-goer in search of a more satisfying workout until she discovered her love of Pilates and barre. Roll ups and pliés have successfully replaced kicks and punches as her favorite fitness regimen, and she is currently pursuing her comprehensive Pilates certification through Balanced Body.
Originally from the Boston suburbs, Erin has lived in DC and Boston since college, and she's excited to call North Carolina home. She has a B.A. and M.A. from Georgetown, and when not in the studio, you can generally find her planning her next international trip. Italy (along with Pilates and barre) is the key to her heart.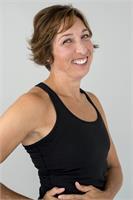 Dawn's passion for athletics began at an early age as a competitive gymnast. Her enthusiasm for gymnastics drew her to springboard diving in high school where she earned a national champion title and was 8 time All-American diver at the United States Air Force Academy.
During her career as an air force officer and pilot, she continued her active lifestyle of running, mountain biking, spinning, and snowboarding. Always looking for a new challenge, Dawn discovered Barre, and was immediately hooked! Dawn loves the intensity and variety of Barre and Spin, and she is excited to share her passion for seeking new challenges with others.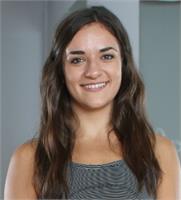 Maggie is a UNC Chapel Hill graduate with a passion for fitness and health. She attended her first RIDE class in February of 2014 and has been riding ever since. Her background in dance has turned into a love for barre and yoga classes. Maggie keeps her ear to the ground of the music community and will keep class hot with new beats and old school jams. She will challenge and inspire you to make every RIDE worth the time out of your busy schedule. She is thankful to have found a home at RIDE Cycle Studio and hopes to see you in the saddle!
Jam packed barre class to work you head to toe so you can squeeze in more muscle in less time. You will double up on muscle groups to maximum burn time. This class is fast paced with stretches generally reserved to the end of class.
Upcoming classes:
Sign Up

Tue

Sep 26 12:10 pm - 1:00 pm

with

Erin

Shevlin




Sign Up

Wed

Sep 27 6:00 am - 6:50 am

with

Dawn

Shohfi




Sign Up

Fri

Sep 29 8:30 am - 9:20 am

with

Maggie

Zebrine




Sign Up

Tue

Oct 03 12:10 pm - 1:00 pm

with

Erin

Shevlin




Sign Up

Wed

Oct 04 6:00 am - 6:50 am

with

Dawn

Shohfi




Sign Up

Fri

Oct 06 8:30 am - 9:20 am

with

Maggie

Zebrine




Sign Up

Tue

Oct 10 12:10 pm - 1:00 pm

with

Erin

Shevlin




Wed

Oct 11 6:00 am - 6:50 am

with

Dawn

Shohfi




Fri

Oct 13 8:30 am - 9:20 am

with

Maggie

Zebrine




Tue

Oct 17 12:10 pm - 1:00 pm

with

Erin

Shevlin




Wed

Oct 18 6:00 am - 6:50 am

with

Dawn

Shohfi




Fri

Oct 20 8:30 am - 9:20 am

with

Maggie

Zebrine