Bike to Barre Split
This class is taught by: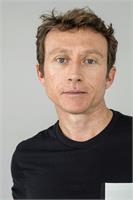 I

f you want to move to some serious electro house beats, then Chris' class is what you are looking for. As a former NYC bike messenger and a current local DJ, Chris will navigate your Ride through the traffic and let the music take you to the next level.
"I love music as a fitness motivator" says Chris. "Have you ever been exercising and that certain song will come through the headphones and you feel a burst of energy? That's your brain taking over and telling your muscles to work harder." Chris' class will give your mind and body that extra motivation to bring out your optimum performance.
Hard Work? Yes. Results? Check. Fun? Absolutely.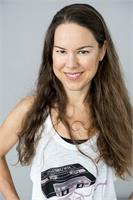 Lorie was hooked on Pilates from her first class in a sweaty gym in New Jersey. She has been passionate about sharing Pilates with others (whoever will listen, really!) ever since. Join her for a class and leave feeling longer and leaner. Pilates helps to strengthen your core (your "powerhouse"), to keep you mindful and aware of your body, to make your movements more efficient, to balance you. Come try Pilates—your yoga practice, your long Saturday morning run, your hunched shoulders will thank you for it!
The cycle-barre combo class Bike to Barre will get your heart pumping to burn fat and gain endurance. You will start with a cardio intense 35 minute RIDE, then you'll slide off the saddle and head to the barre room for strengthening and lengthening, defining muscle with every class. Prepare to sweat, we will be maximizing our time on the bike and in the barre room!
Upcoming classes: