Bike to Barre Split
This class is taught by: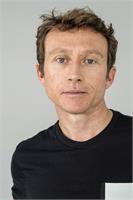 I

f you want to move to some serious electro house beats, then Chris' class is what you are looking for. As a former NYC bike messenger and a current local DJ, Chris will navigate your Ride through the traffic and let the music take you to the next level.
"I love music as a fitness motivator" says Chris. "Have you ever been exercising and that certain song will come through the headphones and you feel a burst of energy? That's your brain taking over and telling your muscles to work harder." Chris' class will give your mind and body that extra motivation to bring out your optimum performance.
Hard Work? Yes. Results? Check. Fun? Absolutely.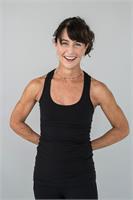 Alicia has enjoyed cycling and barre classes for many years. As a special education/preschool teacher and later mother of two, she used spinning to keep up her energy and strength. In 2006, while rehabilitating from a serious back injury, Alicia discovered Bar Method in, her then local, San Francisco. The exercises were easily modified with help from her instructors allowing her to heal and build her core strength. Barre ultimately played a significant role in her recovery and on going back health.
Since then she hasn't looked back. Barre classes have become the core of her exercise regimen to compliment her cycling classes. Alicia is stronger than ever and continues to see her body change for the better benefiting from the physical and emotional well-being exercise gives her. Alicia is excited to have joined Ride Cycle Studio where cycle and barre classes are joined in one place. "Yippee!" "They are a great combination for both building and maintaining ones fitness. I'm thrilled to be a part of Ride Cycle Studio, join me for a class to burn those muscles and create a longer leaner fit body."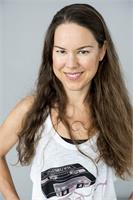 Lorie was hooked on Pilates from her first class in a sweaty gym in New Jersey. She has been passionate about sharing Pilates with others (whoever will listen, really!) ever since. Join her for a class and leave feeling longer and leaner. Pilates helps to strengthen your core (your "powerhouse"), to keep you mindful and aware of your body, to make your movements more efficient, to balance you. Come try Pilates—your yoga practice, your long Saturday morning run, your hunched shoulders will thank you for it!
The cycle-barre combo class Bike to Barre will get your heart pumping to burn fat and gain endurance. You will start with a cardio intense 35 minute RIDE, then you'll slide off the saddle and head to the barre room for strengthening and lengthening, defining muscle with every class. Prepare to sweat, we will be maximizing our time on the bike and in the barre room!
Upcoming classes:
Sign Up

Wed

Oct 18 9:30 am - 10:45 am

with

Chris

Bruce




Sign Up

Sat

Oct 21 8:00 am - 9:15 am

with

Alicia

Linstead




Sign Up

Wed

Oct 25 9:30 am - 10:45 am

with

Chris

Bruce




Sign Up

Sat

Oct 28 8:00 am - 9:15 am

with

Lorie

Mody




Wed

Nov 01 9:30 am - 10:45 am

with

Chris

Bruce




Sat

Nov 04 8:00 am - 9:15 am

with

Lorie

Mody